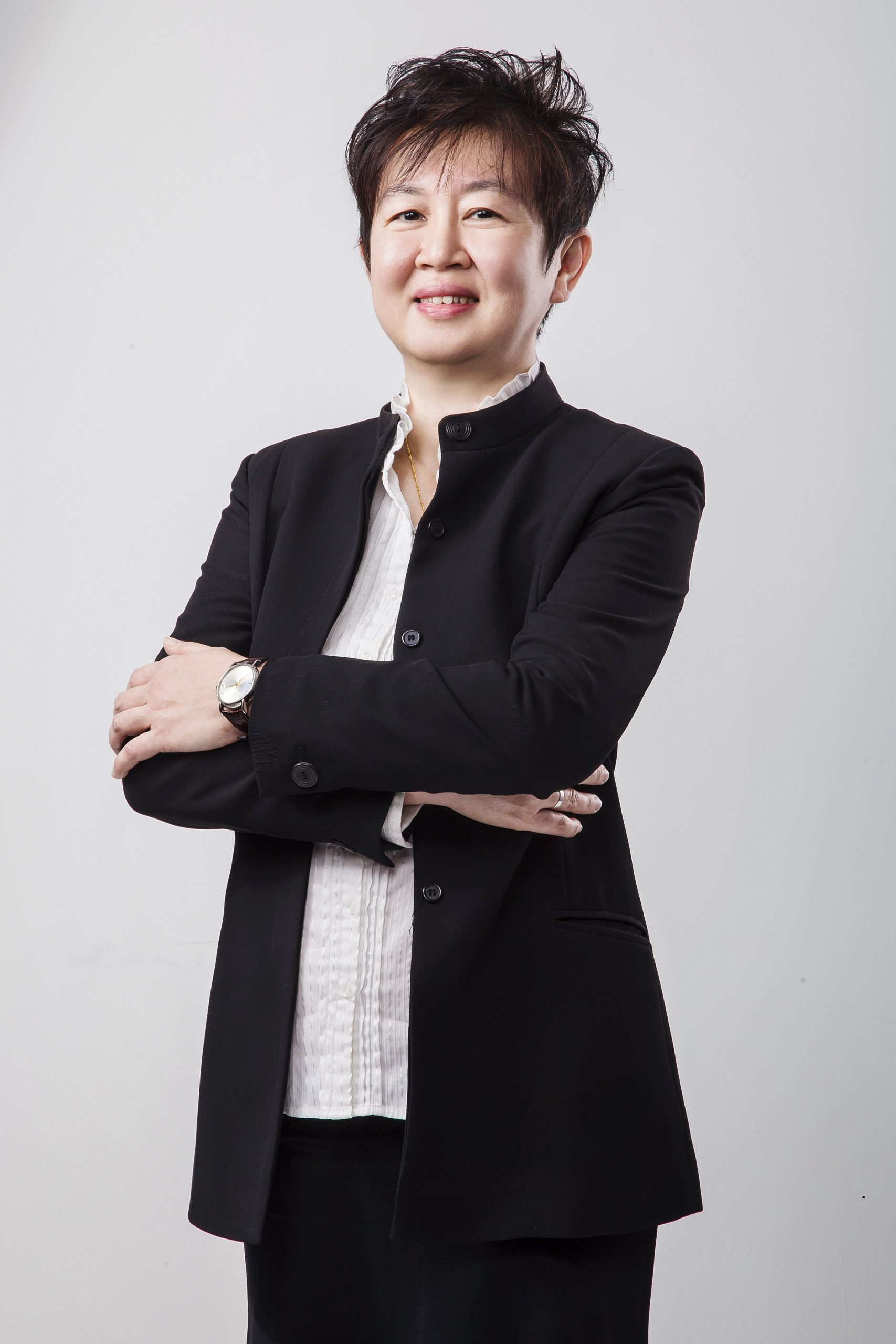 LEE SIEW PENG, CLP, LLB (Hons) UOL
Partner of Larkin Branch (BC/L/1272)
She read in & chambered at Messrs Ong Ban Chai & Co. before she admitted as an Advocates & Solicitors of the High Court of Malaya on 13th September 2000 & thereafter worked as a Legal Assistant at Messrs Ong & Ong during which she handled a wide variety of litigation matters & family matters, the bulk being in personal injuries & property damage claims. She was involved & preparing detained & complicated opinions to insurance companies namely, Messrs Malaysian Assurance Alliance Berhad ("MAA").
Further thereto, she joined Messrs A. Rahim & Co. as Legal Assistant dealing with debt recovery (including bankruptcy, foreclosure & winding up), insolvency, banking corporate & banking litigation & was responsible in preparing various opinions & agreements on corporate matters. In addition, she was also widely exposed to corporate & conveyancing matters.
Thereafter, she was attached to Messrs Chor Pee Anwarul & Company as a Legal Assistant during which she handle retail & corporate banking (both conventional & Islamic), conveyancing & corporate & commercial finance & family matters.
Presently is mainly involving all types of sale & purchase Agreement of properties, land, factory etc & all type of loans & civil litigation matters in recovery of debts & various types of civil disputes.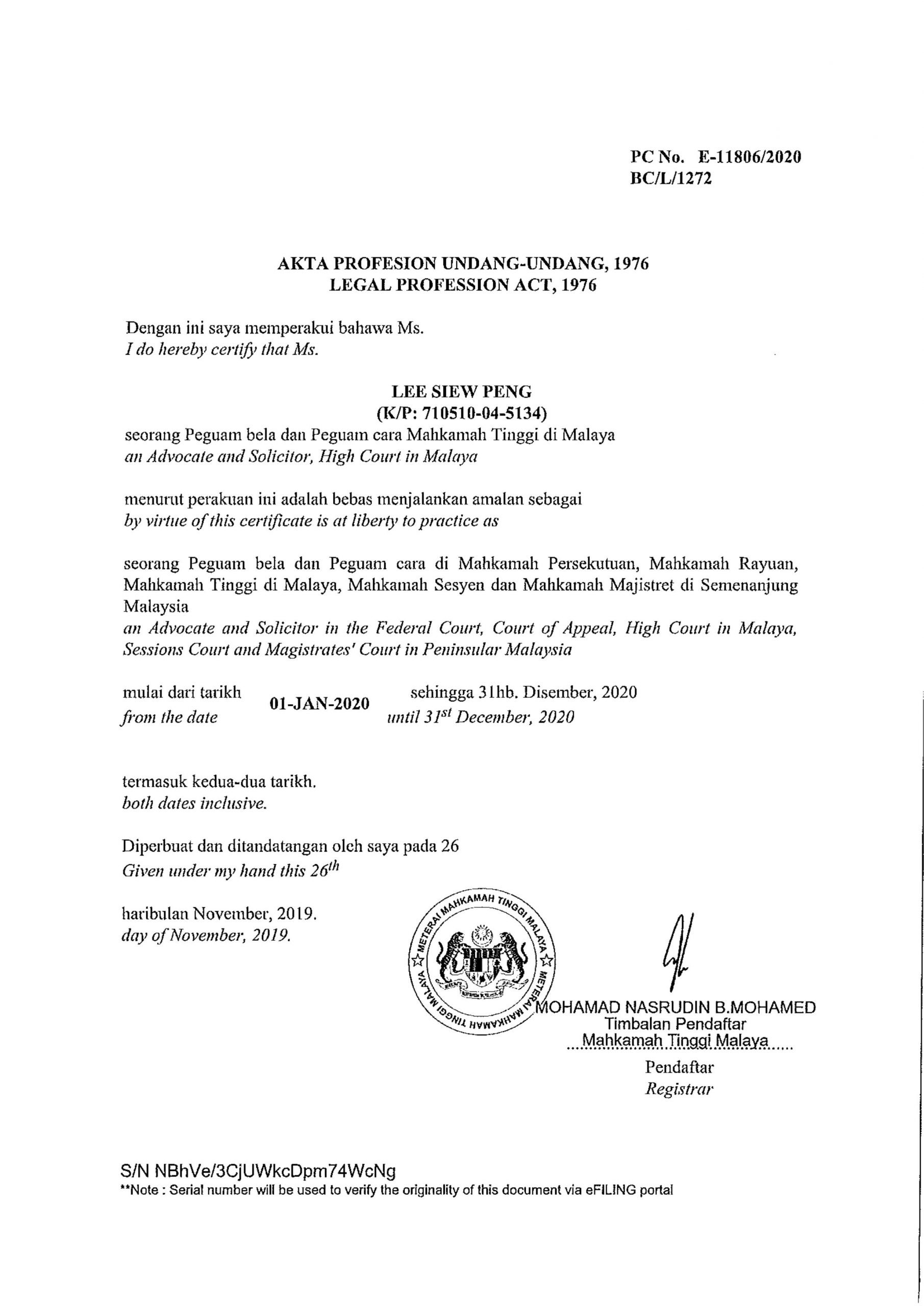 Practising Certificate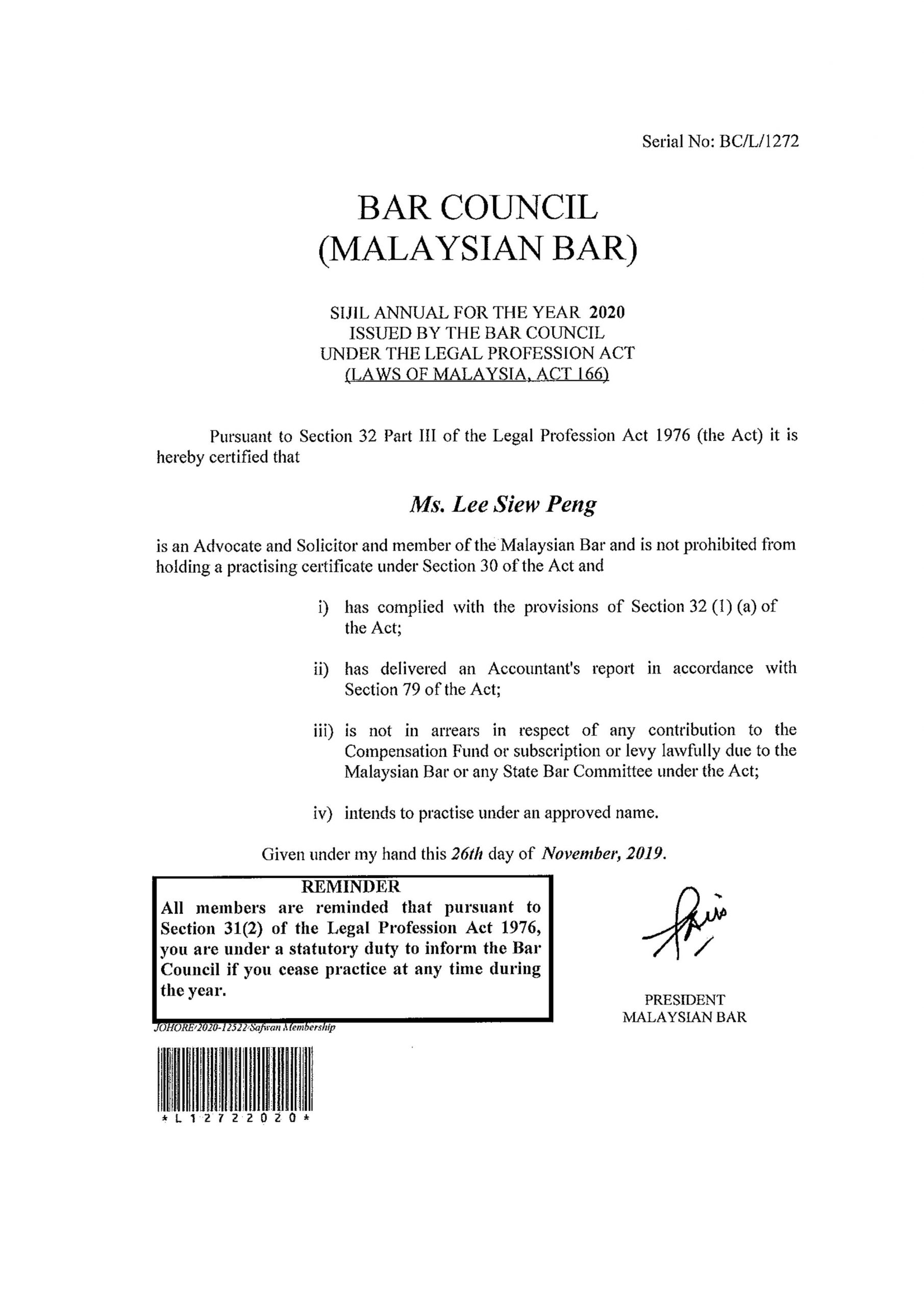 Practising Certificate